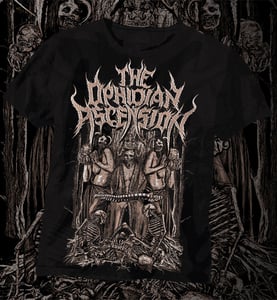 $

10.00 - On Sale
Demon Fiesta tee design By Bloodboy for The Ophidian Ascension [Melbourne, AUS]. Super thick hi-quality front print on Gildan shirts. S, M, L and XL available. Black Only. National shipping within 7-14 working days, International varies. Thanks for supporting The Ophidian Ascension.
Combine items to save on postage.
Full refund will be given if Item has sold out before site's updated.